If you experience a dental emergency, please visit us, book an urgent appointment online, or call our St. Clair West dental office right away at 416-410-0000 so we can schedule you for an appointment or refer you to an emergency dental clinic.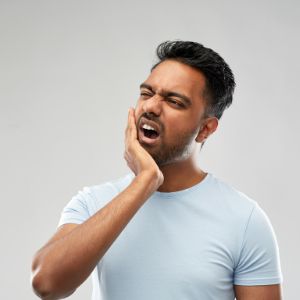 Our dental office serves the Humewood, Wychwood, Cedarvale, Forest Hill, Casa Loma and surrounding areas. We offer emergency dental care for patients suffering from the following conditions:
Sudden tooth pain
Loose, cracked, or chipped tooth
Acute sensitivity
Broken fillings
Swollen gums
Local swelling or facial swelling
Painful wisdom teeth
What You Can Do If You Experience a Dental Emergency
Sometimes, broken or knocked-out teeth can be replaced if the patient arrives within 30 minutes of the incident. Try to place the tooth back in the socket or place it in a glass of milk before coming to our office. If you chip a tooth, save the chip via the same method. Our dentist team may be able to use it to repair your tooth.
For toothache, a saltwater rinse, a cold pack, and/or anti-inflammatory pills (such as Ibuprofen) can help mitigate the pain.
Being proactive is the best way to avoid dental emergencies. For example, if you regularly play contact sports, consider getting a custom-fitted mouthguard to protect your teeth. Another important prevention method is to be careful when eating certain foods, such as hard foods that can cause cracked teeth or sugary foods that can lead to tooth decay.